Your Gall Bladder & Gut Health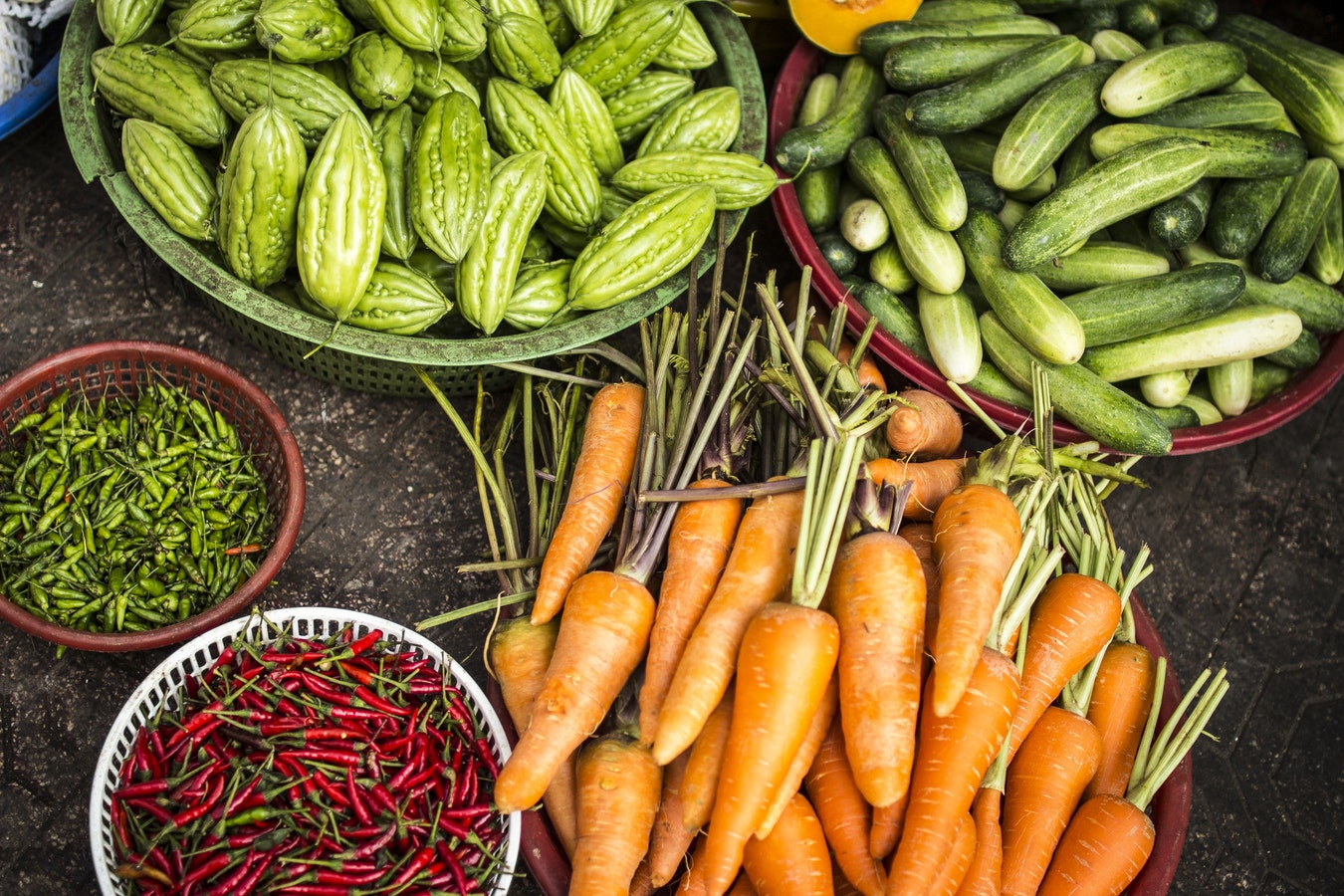 Cholecystectomy is the removal of the gallbladder.  In the later stages surgery is necessary but I'll talk about how to avoid this and why.  A few years ago my dad had symptoms of a serious gall bladder attack.  I urged him to call the ambulance immediately.  I know how dangerous it can be if left untreated.  He was living out of town and was unable to drive because of the pain.
Surgery Doesn't Treat the Underlying Cause
Surgery keeps people alive which I am so grateful for.  Now that his gallbladder is gone, bile flows from my dad's liver to his small intestine via the common bile duct.  The liver continues to produce bile but an accumulation can still occur. Bile secretion directly into the small intestine has been shown to effect the microbiome and function of the gut negatively (1).  Also, those who have had a cholecystectomy can still have  gallstone issues if the underlying cause has not been addressed (2).
Gall Bladder Physiology
Bile is produced in the liver and travels via the common bile duct to the gallbladder. When dietary fats enter the small intestine, the gall bladder contracts to release bile. Bile is made up of mostly water, with only 3 percent consisting of a mixture of bile acids, cholesterol, phospholipids, bilirubin, inorganic salts, and trace minerals. Bile acids act like a detergent, helping to emulsify lipids in food. Without bile, these lipids go undigested, resulting in fatty stools. Bile is also crucial for proper absorption of cholesterol and the fat-soluble vitamins A, D, E, and K.
Gallbladder symptoms vary.  Initially pain in the upper abdomen that radiates into the back is common especially on the right side.  Nocturnal onset along with jaundice or yellowing of the skin, nausea and vomiting usually are involved (3).
Gallbladder diseases include:
Cholestasis: the backup of bile flow in the liver or in the biliary ducts.
Gallstones: stones form from the components of bile. 10-15% of adults are affected (4).
Cholesystitis: prolonged cholestasis characterized by inflammation of the gallbladder. 6 to 11% of patients with gallstones develop Cholecystitis (5).
Cholangitis: a complication where the flow of bile is blocked. The infection can also spread to the liver, so quick diagnosis and treatment are very important (6).
Leaky Gut
The connection between leaky gut and gall bladder problems is largely missed in conventional medicine. However, studies demonstrate a clear link between gluten intolerance (both celiac disease and in non-celiac wheat sensitivity) and inflammation of the gallbladder. Gluten damages the intestinal lining compromising the intestinal barrier function.  Largely this is due to zonulin.  Gluten increases this toxin resulting in a break down of the tight junctions.  Microbes and dietary proteins from the gut then 'leak' into the bloodstream (7).  The immune system sees these microbes and their microbial products as foreign invaders, and launches an immune response. The biliary system is affected by this inflammatory signaling. It has been shown to alter the gene expression and bile secretion in the liver (8).
Sure enough, research has linked gluten intolerance and celiac disease to increased prevalence of gallstones and biliary cirrhosis (9,10). Patients with autoimmune hepatitis are often also celiac (11). A study found that 42 percent of adults with celiac disease had abnormal levels of liver enzymes and I certainly see this in my practice. A gluten-free diet normalized liver enzyme levels in 95 percent of these patients (12).
Treating the gallbladder functionally
A low-fat diet may alleviate symptoms over the short term which is what conventional doctors often suggest.  But a long-term reduction of fat intake prevents gallbladder contractions which leads to more sluggishness and an increased risk of gallstones. Interestingly, a higher fat diet has been shown to protect against gallstone formation. Use it or lose it applies.
Gallbladder flushes are recommended by some natural health stores.  I learned long ago these have the potential to be dangerous as the bile duct can become obstructed. I typically stay away from extreme approaches that lack scientific evidence. I have yet to find a clinical trial on gall bladder flushes. I focus on treating the root cause.
Testing: markers like ALT, AST, bilirubin, LDH, GGT, ALP, and 5ʹ-nucleotidase can help discern what is going on.
Diet:  removing inflammatory foods like gluten, processed foods, and sugar are a great starting place.
Gut:  beak the cycle of gut inflammation leading to biliary stasis and lack of bile causing more gut inflammation.
Stimulate bile: with bitters like dandelion, milk thistle, and curcumin.
Reduce gallstones: with beet root, taurine, phosphatidylcholine, lemon, peppermint, and vitamin C.
Take bile: if you are having trouble with digestion of fats supplement with ox bile for a therapeutic period.
Related Posts