What I Recommend for Birth Control & Fertility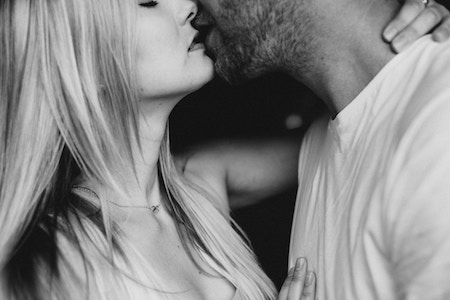 Why I Have Never Used the Pill
The most popular form of birth control in the industrialized world is the pill. Ninety-nine per cent of women have used this synthetic hormonal contraceptive at one time. Despite evidence indicating there are health risks associated with it, one-quarter of women using non-permanent forms of birth control choose the pill. Other options used are the patch, implants, injectables, vaginal rings, condoms and IUD's. Ten percent use fertility awareness methods. Vasectomies make up 13%.
The pill depletes our healthy gut bacteria and can cause yeast overgrowth or other infections. Dysbiosis in the gut has been linked to migraines, fibromyalgia, endometriosis, psoriasis, depression & even infertility. Often women who have been on the pill for years can have trouble conceiving.
To metabolize hormonal contraceptives, the liver requires extra B vitamins, vitamin C, magnesium and zinc. If your diet is poor & your digestion is inhibited then you won't have these essential nutrients available to you. Other health issues are likely to arise.
The pill is prescribed commonly for many reasons including fibroids, pain, PCOS, skin issues, PMS and heavy cycles. Its often paired with an anti-depressant for mood issues. Evidence indicates that most women know the pill affects their whole body. One of the main negative side effects is on mood.
I'm part of that 1% who never took the pill. So what have I done instead?
Get to Know Your Cycle
Strengthening your natural menstrual cycle is an excellent way to optimize your health in general. If you want energy, a libido and the ability to get pregnant then track your cycle. Maybe you simply want to enjoy sex without fear of harming your body. I know a master herbalist with teenage daughters who agrees with this approach. We don't want to suppress the body's wisdom. We want to get to know it, respect it & work with it.
There are 3 simple ways to know when you ovulate: waking temperature, cervical position and cervical mucus. The last two require that you to be intimate with your body. Learn how to contact your cervix. Notice the monthly discharge that comes with feeling aroused or a sensation in the ovaries which some women experience. Temperature can be charted by technology. I suggest trying all these methods & relying on two.
Tracking Devices
The Lady Comp takes your temperature and tracks your cycle. This device will chart what is happening for your fertility. It lets you know with a simple red, green or yellow light. On the green days you don't have to worry at all. Our fertile window is about 6 days so the rest of the month will be in the green meaning good to go.
The longer you use it the more data you have. There is a six hour window in the morning to take you temperature but it has to be taken upon waking. Any movement or activity will alter your temperature.
There are many devices and apps available to make tracking temperature easier. This is just one that also offers a fertility aspect.
Fertility and Influencing Gender
If a baby is what you want then you can get the baby version of Lady Comp. It allows you to turn it to the best time to make babies and how to optimize your chance of having a boy or a girl. It can do this b/c male sperm move faster and female sperm last longer.
Risks associated with Contraception
Estrogen dominance, blood clots, osteoporosis and cancers are all associated with long-term use of hormonal contraception. I'm not going to go into detail about this but have a look at this research for more information.
The copper IUD can lead to chronic inflammation and deplete the body of zinc because zinc balances copper. It can also have a negative impact on gall bladder function.
Many of my colleagues agree that this era of birth control use on a massive scale will be looked back on as a very strange time in the history of women's health.
Get Your Sexual Partner(s) On Board
Thirteen percent of men choose to have a vasectomy. The rest of them can get on board with understanding women's cycles. The best partner knows his partner's cycle better than she does. This allows her to relax, feel safe and enjoy herself.
Talk about fertility, family planning and why you do or don't want a baby. Fertility is an integral part of sexuality. A woman's ovulatory cycle can be a fun part of your sex life.
Let me know what you think! I'd love to hear from you.
Related Posts