Losing Your Memory? Low in Acetylcholine?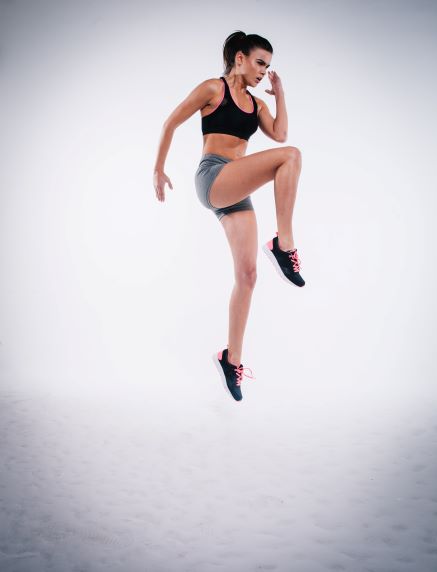 Have you walked into a room recently only to discover that you forgot what you were looking for? Well you may be low in acetylcholine. This is your body's most abundant neurotransmitter. It regulates the nervous system influencing everything from REM sleep to peristalsis in the digestive tract. Poor cognition and memory can be a result of low levels. In fact, research shows those diagnosed with Alzheimer's are up to 80% deficient in acetylcholine.
Am I Low In Acetylcholine?
If you are like most people living in today's world, it's likely you have experienced some form of chronic stress. Combine that with not enough sleep and elevated blood sugar you are a good candidate for acetylcholine overstrain. Exposure to pesticides, heavy metals and other environmental toxins can also interfere with brain function.
Nutrient deficiencies play a role as well. Adequate choline is essential. Egg yolks, organ meats, cold water fatty fish, avocados, almonds, broccoli, cabbage, brussel sprouts and dark chocolate all are good sources of choline. Sunflower seed lecithin is too. Specific b vitamins like thiamine (B1) and pantothenic acid (B5) play a role with acetylcholine production.
How Do I Recover?
Balancing your blood sugar by testing which carbohydrates you tolerate best is a good first step. Ground zero is removing all processed food from your diet including flours, sugars and industrial seed oils. By focusing on healthy fats and adequate protein your blood sugar will stabilize. This helps your brain tremendously.
Secondly, strength train with heavier loads. If you can only do four reps at most then you've hit the zone where your body is increasing innervation sites. A by product of this is acetylcholine levels will naturally increase everyday, even on days that you don't lift heavy weights.
The Magic of Stress Management
For every meditation session you do you decrease your stress load. So for most of us one session a day isn't enough if we want to address some of the life long stress that has built up. Two short sessions of deep rest and/or meditation serve your physiology in several ways. Your brain learns a new set point other than what you created as a very young child. New pathways form in your body that make you more resilient and creative. Homeostasis is achieved much faster.
A Few More Recommendations
Taking supplements is not going to solve your memory problems without addressing the diet and lifestyle aspects I've discussed above. That being said there are a few ways to support acetylcholine production.
L-alpha-glycerlphosphorylcholine (Alpha GPC) is often used by athletes to improve explosive output. Interestingly it is the precursor to acetylcholine which does affect muscles. You can increase your levels by eating sunflower lecithin.
Huperzine from Chinese Club Moss is a cholinesterase inhibitor meaning it slows the rate that choline is broken down. A small dose of 200 mcg twice a day is sufficient.
Ginseng can increase acetylcholine uptake in the brain. It can be stimulating so taking it earlier in the day is ideal. Remember to avoid citrus fruits for a few hours afterwards.
Acetyl-L-Carnitine is an amino acid that also increases acetylcholine production and release. It is widely known for increasing your ability to lose fat while building lean muscle mass.
Increase Your Health Span
If you are interested in living a long life where you can move around, remember and enjoy life to it's fullest then finding ways to support your brain health now makes sense. Building muscle is one of the best ways to build your health span savings account. We begin losing muscle mass at age 30 so actively strength training becomes something you have to actually do. This will prevent falls, maintain bone health and protect your brain long-term.
Related Posts