Boost Your Immunity & Prevent Colds this Season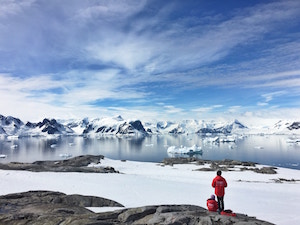 Love Your Lifestyle 
People who engage in regular movement or meditation are less likely to get sick during the winter months. Getting outside during daylight helps your circadian rhythm and vitamin D levels.  Good sleep supports immunity and prevents colds. Here are 15 ways you can sleep better this season!  Prevent getting sick so you can have more time with your loved ones.
Devour These Delicious Delicacies
This is the time of year to build your defences. Boost these in your diet. Enjoy this season more!
Colostrum: By providing immune cells directly, colostrum encourages the body's resilience to external viruses. Milk that comes from mammals during the first 72 hrs of their baby's life that is particularly high in antibodies.
Ginger: There is plenty of scientific research supporting the use of ginger in several pathogenic conditions. This is one of the most used herbs world-wide,
Vitamin C: This powerful nutrient contributes to immune defence by supporting various cellular functions of both the innate and adaptive immune system. It protects against environmental oxidative stress. 42% of people do not eat enough Vitamin C.
Fish Oil:  Much of your immune system is housed in your gut.  Research indicates that DHA (docosahexaenoic acid) in fish oil helps gut immunity by supporting B cell function.  DHA is also one of the major building blocks of the brain.  This omega-3 fatty acid  is critical at all ages of life for optimal brain health.  It is preventative against SADD.
Probiotics: Probiotics are living microorganisms that are found in the gut.  They play an important role in regulation of host immune response.  We are learning everyday how to best target symptoms with strain specific probiotics that are more likely to adhere to the gut lining.
Zinc: This nutrient is well documented as a source of immune support.  Foods that are highest in zinc include oysters, crab and red meat.  Nuts, seeds, legumes, avocados, berries and apricots also have zinc.
Echinacea: The active substances that help support cellular immunity are phenols and alkylamides.  You know you have a potent product if it makes your tongue tingle.
Mushrooms: These work as antioxidants and immunomodulatory. Mushrooms such as Reishi (Ganoderma lucidum), Shiitake (Lentinus edodes), and Turkey tail (Colorus versicolor) protect immune cells.
Vitamin D Deserves Special Recognition
Low vitamin D levels may be one of the key reasons why acute respiratory infections are common during winter and spring. According to a recent study published in the British Medical Journal, vitamin D plays a critical role in enhancing immunity against viral, acute respiratory infections.  Cod liver oil is an excellent way to increase your family's intake of vitamin D.  For prevention of diabetes type I and type II it is essential to optimize your vitamin D levels.  The blood marker you can ask for from your doctor is 25-OH-D.
And Finally My Favourite: Beta Glucans
Beta glucans are highly branched polysaccharides that are non-caloric and impart an immune benefit. These prebiotic foods are mainly found in fungi (mushrooms and yeast) and grains (oats).
One study showed that 9g of beta glucans from brewer's yeast taken for 16 weeks was able to reduce the number of cold infections by 25% and the symptom score of those who got infected by 15% (1)
Fungal beta glucans have a stronger effect on immune response.  Beta glucans from oats have a more potent anti-lipidemic effect.  My store is nearly stocked with some of the best formulas for supporting your health long-term.  Stay tuned for its launch soon!
Related Posts